THE Office of the Attorney General, through Chief Solicitor J. Robert Glass Jr., is opposing Gov. Ralph DLG Torres's motion for an expanded jury pool.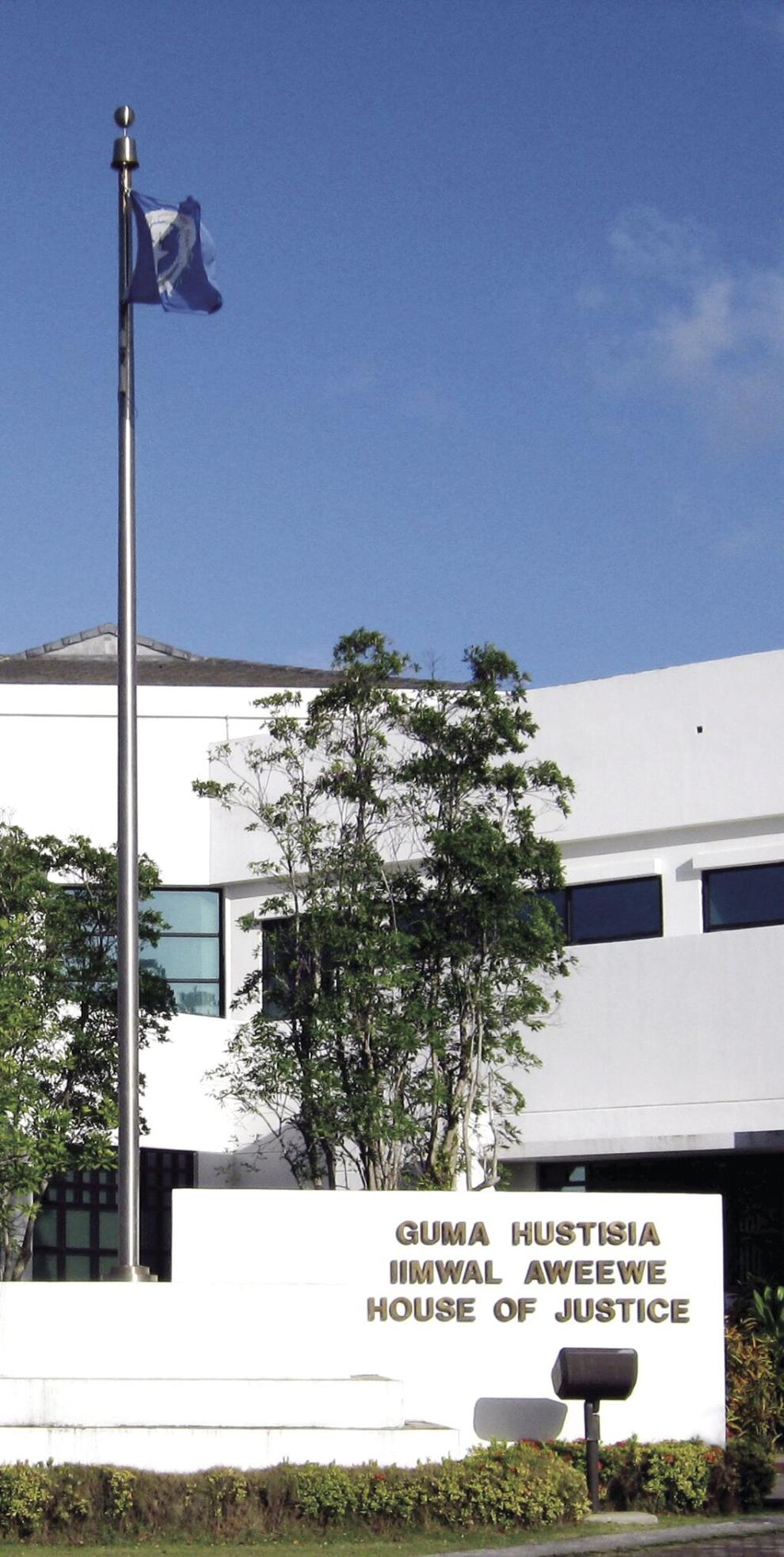 The governor's legal team has requested the Superior Court to select a jury panel from the entire CNMI voter registration list not just from Saipan. 
According to Glass, the defense "plagiarized the vast majority of their memorandum in support of their motion."
He added, "Defendant's memorandum plagiarizes much of their argument from Bank of Guam v. Mendiola, et.al., Civil Action No. 03-0636 (Super. Ct. Jan. 6, 2006) (Order Granting Plaintiff's Motion in Limine to Select the Jury Venire from the Entire Commonwealth Voter Registration List). Defendant directly copies and pastes large swathes of the Bank of Guam Order without any citations or acknowledgment."
Glass said the defense "filed 10 motions requiring the trial to be pushed back, for the Commonwealth [AG's office] to respond, and for the court to rule and issue a written order. By trying to pass off a prior order as the substantive argument of defendant wastes the time of all involved. It also touches on the issue of billable hours as attorneys bill out for the time taken in filing motions and briefs."
Glass said the venue "is proper in Saipan as the court regularly sits in Saipan, and the acts constituting the alleged crime all occurred in Saipan."
 While the defendant does make the claim that "some of the trips referenced in this case deal with trips to other islands," it is not clear which trips the defendant is citing as all of the trips alleged in the information filed against him, and the Commonwealth's 404(b) notice deals with trips to the U.S. mainland or other sovereign nations, such as Palau and American Samoa."
Glass said to meet the burden for a change of venue and require voters from Tinian, Rota, and the Northern Islands to be included in the jury panel, the defendant must show either actual or presumed prejudice.
 "Defendant makes a number of claims in his motion, but fails to substantiate those claims," Glass said.
 "For instance, defendant argues that his recent impeachment proceedings, civil suit, and this criminal suit have made it nearly impossible for all the CNMI voters to come up with an unbiased opinion of him.
"However, without some proof of this claim, it is merely conjecture by defendant and arguments of counsel," Glass added.
 "Despite this claim that all voters hold a biased opinion of defendant, his argument is that bringing in voters from other islands somehow cures this issue. It would seem defendant is actually arguing that voters in Rota, Tinian, and the Northern Islands are less biased than those in Saipan, but defendant provides no such proof."
On April 8, 2022, the Office of the Attorney General filed criminal charges against the governor, alleging 12 counts of misconduct in public office and one count of theft relating to the issuance of airline tickets for business class, first class, or other premium class travel for himself and/or first lady Diann T. Torres. The case also alleged one count of contempt for failure to appear in compliance with a legislative subpoena.
The governor has denied the charges. He is represented by attorneys Victorino Torres, Matthew Holley, Viola Alepuyo and Anthony Aguon.
Superior Court Judge Pro Tem Alberto E. Tolentino, for his part, is scheduled to hear all motions on June 30 at 1:30 p.m. It was scheduled at 9 a.m. but due to some scheduling conflicts, the parties filed a stipulation to move the hearing to 1:30 p.m. which the judge granted.