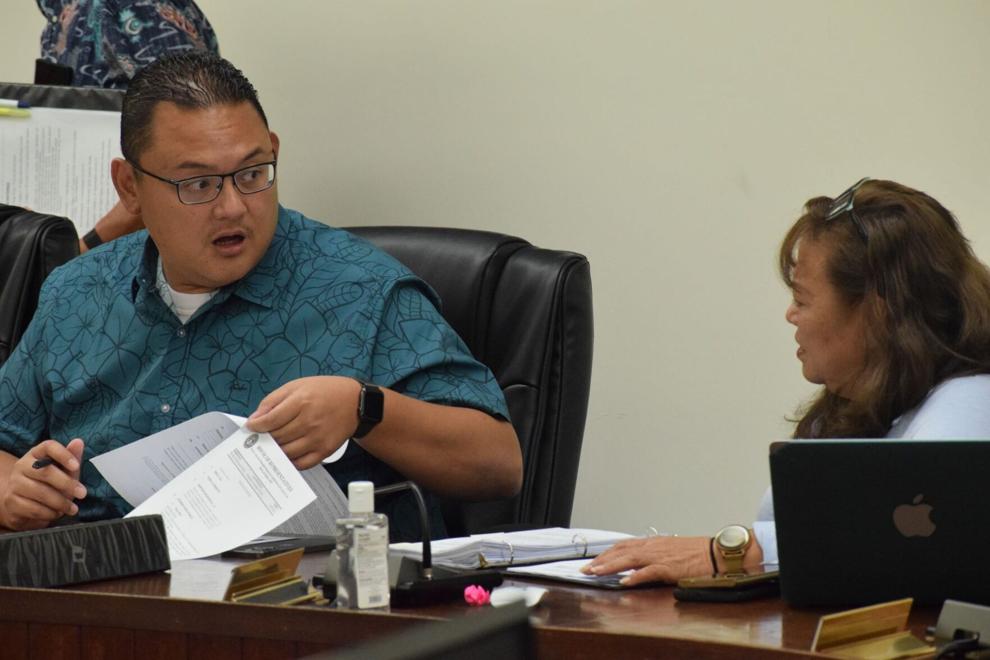 SAYING they are not trying to stop the BOOST program, the House Judiciary and Government Operations and Ways and Means committees on Wednesday extended the deadline for submission of documents pertaining to the Building Optimism, Opportunity and Stability Together program, which is funded by the American Rescue Plan Act.
In a joint meeting last week, the committees issued a subpoena duces tecum and a subpoena ad testificandum or summons to give oral testimony to Finance Secretary David DLG Atalig, Commerce Secretary Edward M. Deleon Guerrero, the Office of the Governor, Bank of Saipan President John Arroyo and Bank of Guam. The initial deadline for the submission of documents was no later than 10 a.m. of Nov. 29.
On Wednesday, Nov. 30, JGO Chair Celina Babauta said, "In good faith, the committees on Ways and Means and Judiciary and Governmental Operations have agreed to grant them an extension. All documents are due no later than the first week of December."
Babauta said initially, William Castro, the governor's chief of staff, failed to contact the committees or supply the documents that were due on Tuesday at 10 a.m. 
She said they issued a notice to conduct a joint meeting this Friday to decide whether to hold Castro in contempt.
But "we have contacted Mr. William Castro and he has since apologized for any misunderstanding and requested for an extension. In the spirit of accommodation and good faith, our committees have agreed to grant an extension and we will rescind the call for a joint meeting," Babauta said.
She assured members of the public that the committees are not trying to stop the BOOST program.
"There is misconception out there. There is no intention or an attempt to do so by the committees," she said, adding that they are merely trying to seek answers from the administration.
She noted that only Bank of Guam has "responded responsibly to our subpoena duces tecum."
Atalig, Castro and Arroyo have requested an extension, which the committee granted "in a spirit of cooperation and accommodation," she said.
As for Commerce Secretary Deleon Guerrero, the committees served him the subpoena on Tuesday, but he, too, can submit the requested documents no later than the first week of December.
She said once the committees receive the documents, the lawmakers will review them.
Again, "I just want to let the people know that there is no intention to stop the program," she added.
She said "many applicants" told her that they are seeking additional information about the criteria that they cannot find on the program's website.