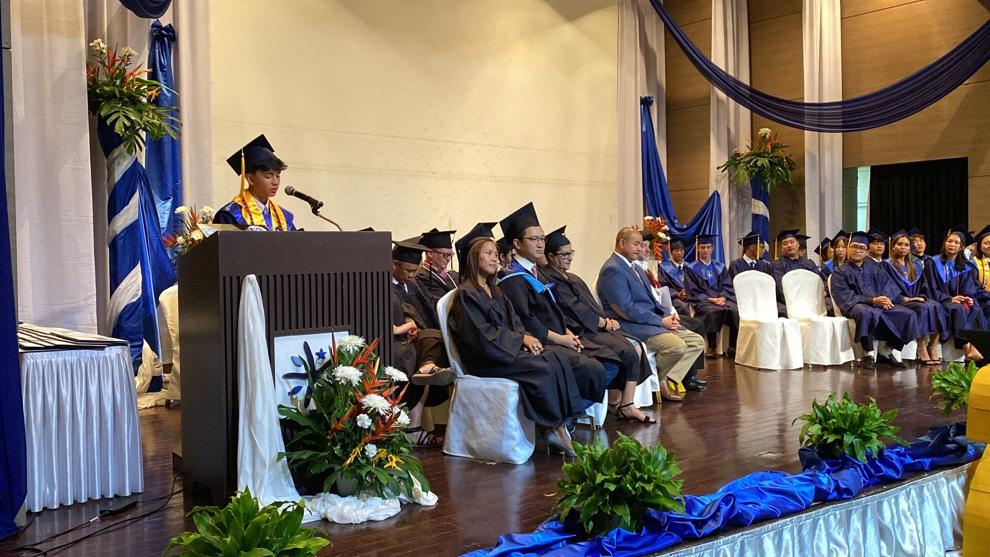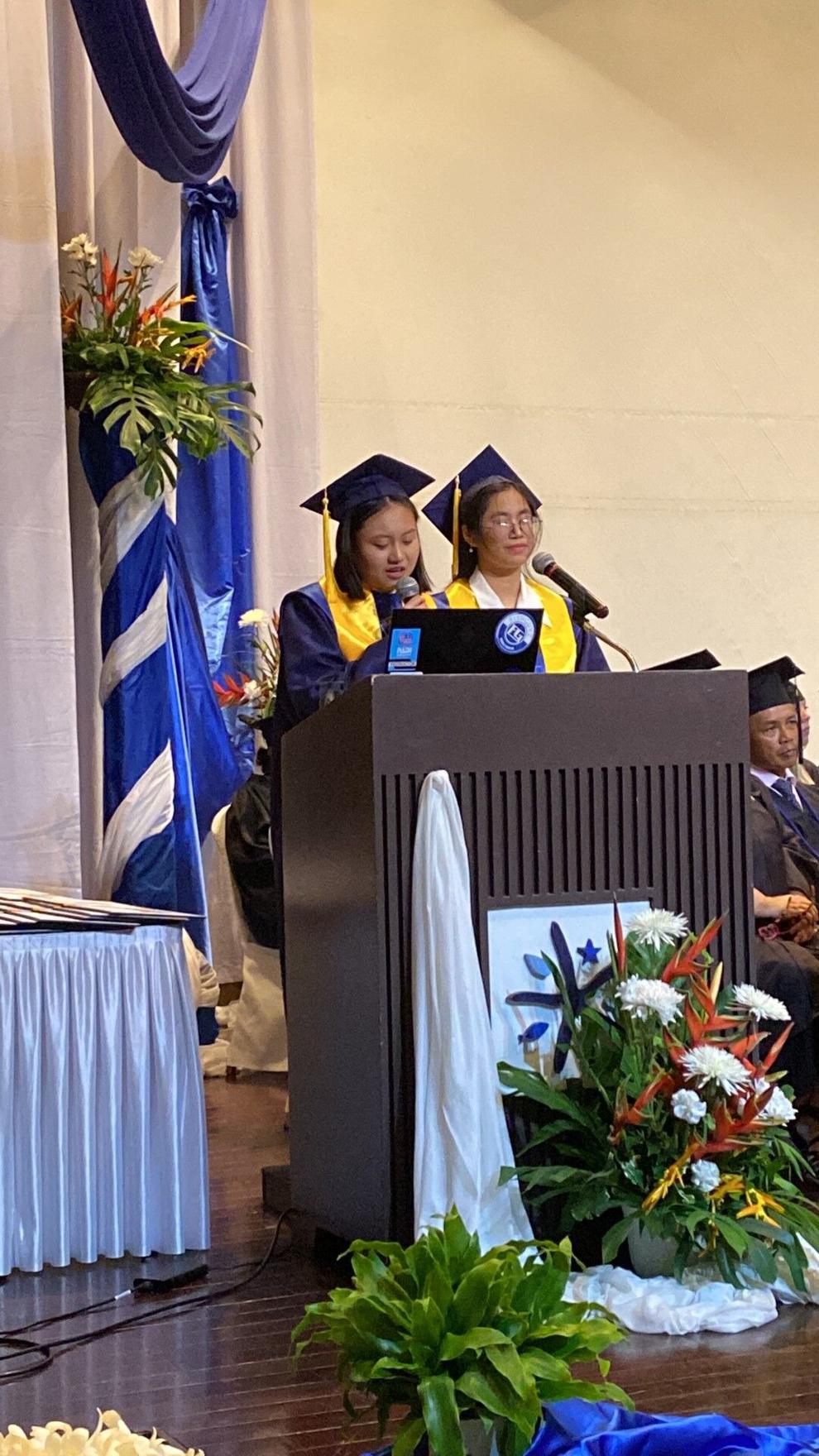 ON Saturday, Saipan International School valedictorian Jesus "Jesse" Sablan called upon his fellow graduating classmates to be the creators of the life they want to live.
"You are all authors of your own stories," Sablan said in his speech during the graduation ceremony at Saipan World Resort. "I cannot wait to read the upcoming chapters of your novel."
Sablan was the top graduate of his class of 20. Aside from having the highest GPA among his peers, he was also noted for his various leadership roles outside of the classroom. In addition, he received an award for excellence in the content area of English as well as the Governor's Award.
"Class of 2023, remember that whatever you may be going through your life is a pathway and you are its explorer," Sablan said.
He is headed to Columbia University, according to Dr. Ronald Snyder, headmaster of SIS.
SIS had two salutatorians this year: Linxi Cai and Kexuan Yu
Cai started her time at SIS as an English as a second language student and recalled feeling "lost." Due to the language barrier, she said she lacked confidence in her ability to succeed at SIS.
Cai's "best bud" Yu felt a similar sentiment  when she arrived on the SIS campus as an eighth grader.  Yu felt like "failure was inevitable."  However, she added, SIS provided care, support and guidance to help her develop and grow.