THE Northern Mariana Islands Volleyball Association hosted its first beach volleyball tryout  for men and women at the Crown Plaza beach on Saturday.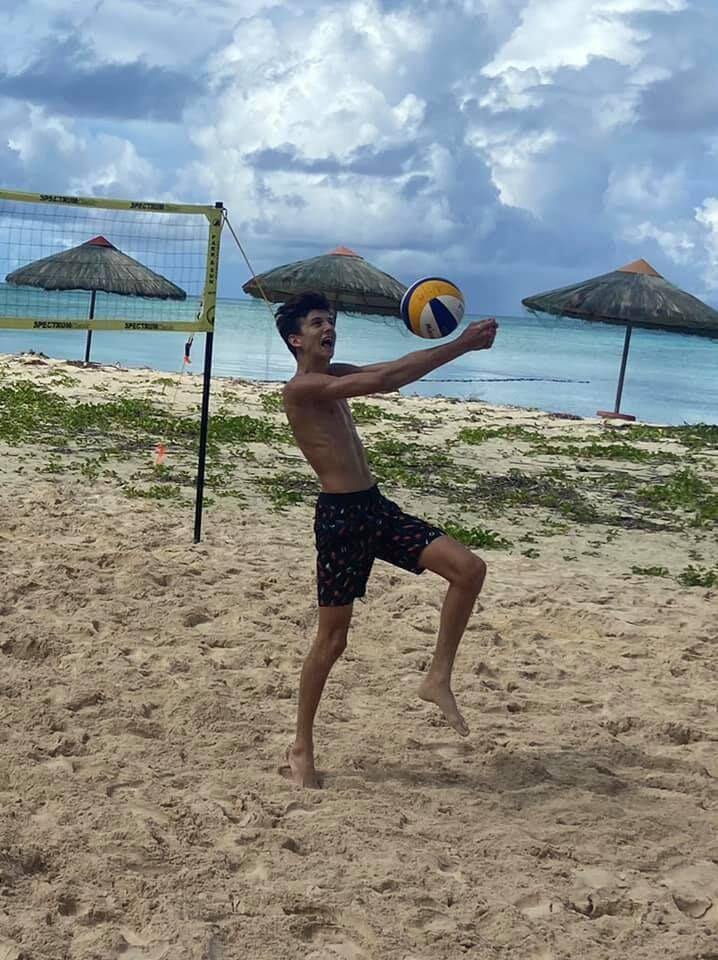 NMIVA is forming a national team for the 2022 Pacific Mini Games that Saipan will host.
For Saturday's tryout, NMIVA held a tournament in which every athlete got a chance to play with the others in at least one game.
In the men's division, the 11 participants were Dylan Mister, Damian Palacios, MJ De Belen, Antonio Atalig III, Jermaine Salas, Blake Mister, Simon Necesito, Tyce Mister, Logan Mister, Tyler Wilsey, and Bruce Berline.
In the women's division, the participants were Toni Yamada, Chenny Lizama, Alyssa Pourmonir, Stacy Eno, and Savannah Delos Santos.
The tournament started at 8:30 a.m. and finished at 12 noon with the men playing a  total of 10 rounds and two matches with each set to 15 points while the women played each set to 21 points with no cap in seven rounds and one match.
In an email, NMIVA president Somia Quan stated, "Overall, we are happy with the turnout and how the tournament went. We anticipate more men and women to show up [in the next tryout].  NMIVA plans to host another tournament with the same format this coming Saturday, keeping other interested athletes in mind to participate in the tryouts without being penalized. Then in a few weeks, we will host a different type of tournament focused on a two-man volleyball tournament."
Quan said because it was not a traditional  tournament, the scores of the games on Saturday did not matter because there was no progression.
"Everyone played the same number of games but with different partners every time," she added.
"The idea is to assess the athlete on their individual skills. In addition, how they adapt to playing with weaker players vs. stronger players. Does their game, attitude change? Can they recognize what needs to be done to correct errors? How much do they rely on their partner?
"Some athletes play awesome when they're paired with a strong player but don't do well playing with weaker players. So we measure adaptability, attitude, leadership, conduct along with individual skills in a tournament like this."
Quan  said most of the NMIVA board members and some individuals on the national hosting committee assisted and assessed each player during the tryout on Saturday.