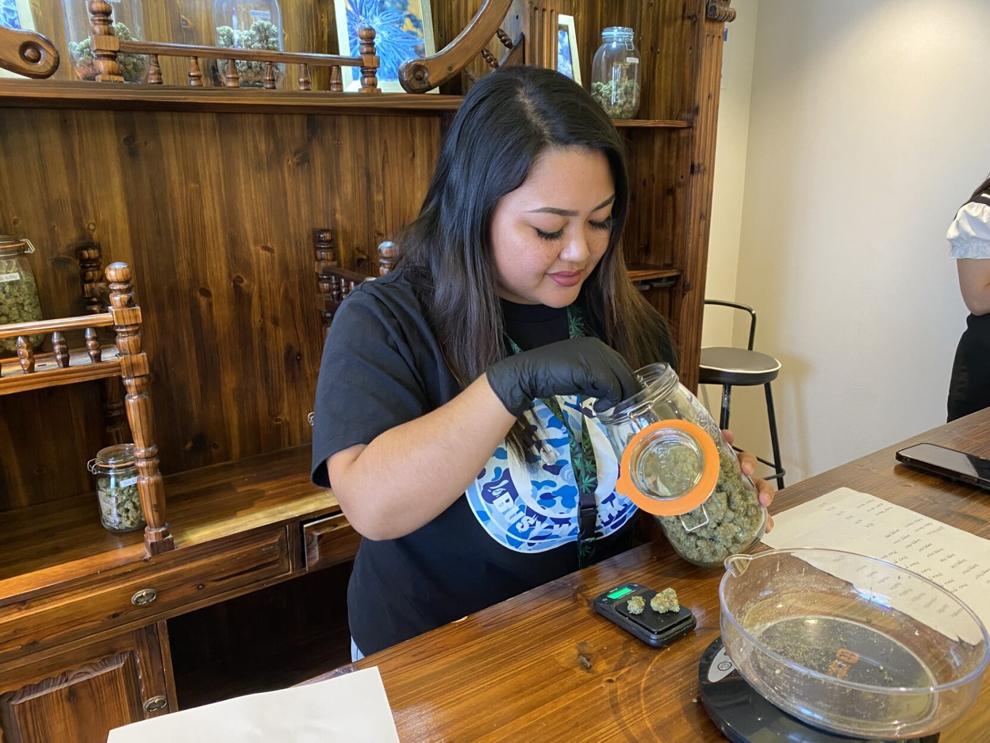 AT the soft opening of The Hook Up on Friday, its retail manager Krissa Deleon Guerrero said the dispensary will temporarily offer $1 pre-rolled cannabis starting May 23 in celebration of their establishment.
"It's been a long time coming," Deleon Guerrero said about The Hook Up's soft opening.
According to The Hook Up's menu, pre-rolls are normally priced from $6 to $10 depending on which strand is in the pre-roll. One gram of cannabis begins at $7 and sells for as high as $12, again depending on which product is being purchased. The price range for ounces, which are equal to approximately 28 grams, goes from $180 to $324. A full menu is available at the dispensary.
At Friday's soft opening, The Hook Up staff welcomed guests to their lounge and offered refreshments while customers were busy shopping for cannabis.
Their top tier products that day were Peach Gasoline, Super Secret, Doggy Style, and Soufle. Their middle tier products were BXW Pink Rose, White Widow, Hulkberry and Blueberry. Their lower tier products were Mack 1 and Tesla Tower.
Deleon Guerrero said The Hook Up has 50 strains that it will rotate in and out of the dispensary on a weekly or biweekly basis to add variety to their offerings.
"Our main goal is to target customers and have them come to us. We want people to come in and feel they can get quality at a good price," Deleon Guerrero said.
The Hook Up is open for business from 9 a.m. to 9 p.m., Monday to Saturday, and 10 a.m. to 5 p.m. on Sunday.
They are located in Garapan in the same building that houses Monster Pizza, at the intersection of Kalalucha Street and Route 308.