REPRESENTATIVE Angel A. Demapan has introduced House Bill 22-22 or the Richard B. Seman Bioprospecting Act of 2021 which proposes to regulate bioprospecting activities in the CNMI.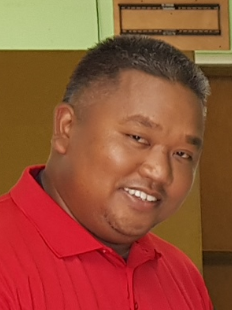 Demapan introduced a similar bill in the 20th Legislature. The House passed it but the Senate didn't.
According to the bill, "Biodiversity prospecting or bioprospecting means any search, analysis or study of naturally occurring biological processes, organic compounds, living or dead organisms, genetic information and DNA, and any other naturally occurring substances, processes and outputs found in the CNMI."
Bioprospecting aims to "discover anything useful or commercially valuable, whether or not the search, analysis or study is conducted on-site or if materials were removed for off-site investigative processing."
Demapan's bill will regulate these activities "in order to ensure prior, informed consent and equitable sharing of benefits."
 "As people of the land, it's important that we make every effort to safeguard our ownership and our rights to the use of our local natural and biological resources," said Demapan who began working on the measure when Seman was the secretary of the Department of Lands and Natural Resources  in 2017.
When properly regulated, Demapan said bioprospecting generates revenues that can be directly linked to the conservation of biodiversity and to the benefit of local communities.
"These benefits may be monetary and non-monetary," he added. "Non-monetary benefits include sharing of research and development results; training through research exchanges and collaborative research; and the provision of equipment and improvement of infrastructure."
Demapan said "monetary benefits may be in the form of license fees, payments per sample, and royalties generated from the commercialization of products derived from genetic resources."
If enacted into law, H.B. 22-22 will give DLNR the authority to promulgate rules and regulations within 180 days. Such rules and regulations will set forth the process for registration and the fee for persons seeking to conduct bioprospecting activities in the CNMI.
Demapan said he named the bill after the late Richard B. Seman (1962-2017) who dedicated his life to the preservation and protection of the environment.
Seman served the CNMI in multiple capacities, most notably as member of the 18th Legislature, director of Fish and Wildlife, director of Agriculture, and secretary of Lands and Natural Resources.
 "He was very passionate about our environment and our natural resources, so I believe it is a proper tribute to name this Act after him," Demapan said.